I read an article recently from Liv-Ex, a UK publication that tracks fine wine prices, the article really left me feeling quite frustrated. The article was all about how Robert Parker's wine scores move market prices. For those of you not familiar with Robert Parker, he is probably the most influential wine critic in the world, an American whose opinion and wine score is revered by consumers and winemakers alike.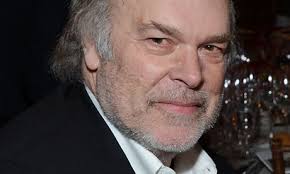 The article, published in a Liv-Ex blog dated April 19, 2016 and titled "Five times that Robert Parker moved the Bordeaux market", cited five recent examples of how wine prices bolted upwards immediately upon receiving an upgraded rating by Robert Parker. You can read the full article through the following link: http://www.blog.liv-ex.com/2016/04/five-times-robert-parker-moved-bordeaux-market.html
When I first started collecting fine wine in the early 1980's one of the first things I did was subscribe to Robert Parker's Wine Advocate magazine. That was 35 years ago and I subscribed to the magazine for about 15 years. In those early years Robert Parker's opinion was already sought after, but it influenced mainly consumer buying behavior, not so much wine prices. Parker's wine reviews and scores were great (and still are) for "discovering" new gems, first rate wines at bargain prices that would rival the big names in quality. His reviews were also essential reading to understand which wineries were the "up and coming" superstars of tomorrow, and which wineries were overrated and in decline or making only mediocre wines.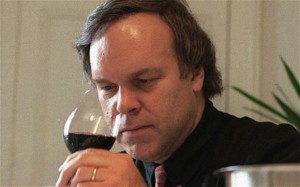 In addition, Parker fancied himself a bit of a crusader and consumer advocate by encouraging (through his articles and reviews) local winemakers to upgrade their facilities and wine making practices. By tasting blind and giving honest opinions Parker was able to flag and label poor product, particularly if it was overpriced compared to its peers. Conversely he was also able to draw attention to those wineries and producers making superior wines at bargain prices. So the hunt was on, as so many wine collectors would be guided by his advice in seeking out those unknown and rare gems. But in those early days the emphasis was not on wine scores, if Parker gave the wine a rating of 90 points or more it was considered great, and worth seeking out and buying if reasonably priced. Also, in those early days Parker did not hand out 99 and 100 points with the frequency that he does today. The best argument that Parker has today for the multitude of wines scoring those points is the fact that so many winemakers have taken his advice and upgraded facilities and wine making practices, improved vineyard pruning practices, etc.
A lot has changed since those early days in the mid 1980's, today the market drools over each and every Parker comment and hint of an upgraded score. When I read the Liv-Ex article above, I was astonished to see that the market today reacts instantaneously to Parker's comments.
In the case of Chateau Haut Bailly 2009, Parker initially scored the wine at 96-98+ in November 2011 prior to first release with the wine trading at roughly $110 US (or $147 CDN) per bottle. In November 2014, some 3 years later, Parker revised his rating upwards to 100 points, and the wine price shot up 45% in 3 days from $94 US ($126 CDN) to $137 US ($184 CDN). Today some 18 months later that wine is now $192 US ($253 CDN) per bottle. It is also important to note that these international auction prices do not include import duties, transport, or government taxes. It seems like Parker points are worth 20-25% per point at the upper end of the scale. Ouch!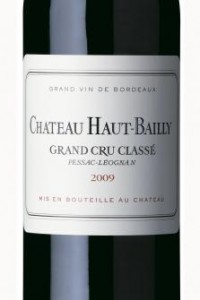 The Liv-Ex article also cites as examples how the Chateau La Mission Haut Brion 2005 increased in value by 48% over the 6 months prior to its Parker upgrade from 98+ points to 100, and the Chateau Montrose 2010 that increased in price by 50% in one day when Parker raised his point score of that wine to 100 points. Yikes, watch out, this guy really does move markets and influence wine prices.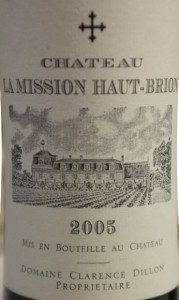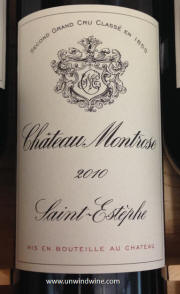 The most astonishing example of all has to be the Chateau Haut Brion 1989 which Parker has evaluated at 100 points on no less than 6 separate reviews. The price of this wine is currently about $1,642 US ($2,205 CDN) per bottle, and Parker has described the wine as "one of the immortal wines and one of the greatest young Bordeaux wines of the last half-century". Parker has also commented that "life is too short not to drink this wine as many times as possible". Strong praise indeed from the wine guru himself.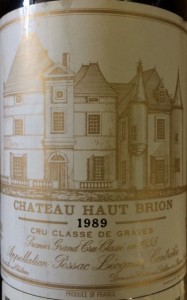 But the truly amazing point to all this lies in the fact that Parker himself has also rated several other recent vintages of Chateau Haut Brion at 100 points: the 2010, the 2009, and the 2005. Those vintages, which all carry the same 100 point Parker rating, sell at $670 US ($900 CDN), $632 US ($850 CDN), and $670 US ($900 CDN) per bottle respectively. So those perfect vintages from the same Chateau sell no less than $972 US per bottle less than the 1989. That is one huge price difference between the 1989 and the others, all bearing perfect 100 point ratings. Why you might ask? Maybe they have yet to get 6 separate reviews from Parker, maybe he just does not shower them with as much praise, maybe they are just younger. Whatever the reason, this is proof positive that both Parker points and Parker praise moves wine prices, and very significantly at that.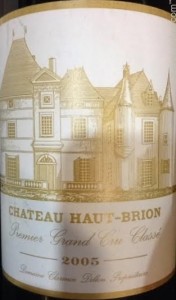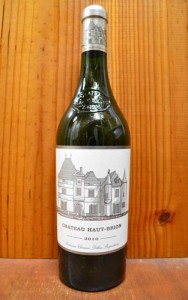 So is this a good thing or a bad thing? Well if you are a wine speculator, someone who buys and sells wine futures, or a regular trader at wine auctions, you must welcome Parker's input as the largest single factor in boosting your profits. Parker is more influential on wine prices than Warren Buffet is on financial markets, and that is a pretty scary thought. On the other hand if you are a wine consumer then the "Parker effect" can be very depressing as you watch wine prices soar through the roof for your favorite wines. When you see your favorite low cost 5th growth Bordeaux that you used to buy at $25 per bottle soar to $150 per bottle you quickly realize that this wine is no longer affordable. If you are lucky enough to have bought some of that wine before the "Parker effect" took hold, then your wine has appreciated nicely in value, but forget about buying any more of it now, it is too late and too expensive.
As I said above, in the early years the "Parker effect" was all good because the impact on price was much less pronounced. I'm sure Robert Parker himself is often distressed to see that his positive opinion and ratings of wines is rendering them unaffordable for the average wine consumer. Keep in mind it is not the great guru himself, Robert Parker, to blame for the "Parker effect", but rather the herd mentality of consumers combined with the speculators taking maximum advantage of every positive word that Parker and his team voice. Maybe lower ratings (ie: not so many 100 point perfect scores handed out) might be a good thing! I wonder if the maximum score Parker's team were to hand out for a wine were limited to 97 points, would wine prices for those top Bordeaux chateaux reduce by 50%? That would be nice, but don't hold your breath waiting for that to happen.
The moral to this story is simply this: wine is a beverage, meant to be consumed and enjoyed in a social setting. There is so much selection in wine that there will always be something new to try, some new discovery to call your own new personal favorite. You do not need to follow the herd, or feed the speculators. If your favorite wine becomes the latest target of ridiculous price increases, then it is time to move on, go find something else. You may just find that avoiding Parker's favorite wines will be easier on your wallet, and keep you trying new wines and searching for those next hidden gems and stars of the future.
Good hunting!
Reg.