Wine trade shows are a fabulous way to learn a lot more about wine in a very short period of time, so if you have a chance to attend one, then by all means go. There are a few common features to look for, and a few things you can do to maximize the value of this experience to you.
Wine trade shows are all about various wine producers demonstrating their products by letting you taste their wines. The show will usually have a featured region or theme for this particular show. There will be anywhere up to 200 or more producers each with their own display booth, each producer having anywhere from 3 to 12 products available for tasting.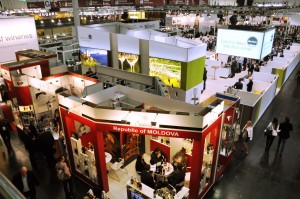 Many trade shows have over 1,000 products available for tasting so you will have to carefully select which ones you absolutely must taste, and then have a secondary list of wines that would be nice to get into.
The show costs money to attend, $10 – $15 per person entrance fee and anywhere from $2.00 – $5.00 or more per 2 ounce tasting.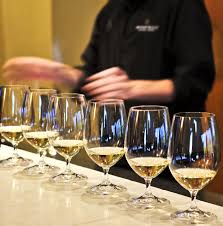 So you can rapidly end up spending a lot of money per person. At some shows you can buy direct from the producer on the spot at the show, and often this means you can buy that producer's other products that are not locally available in your local wine shop. A huge benefit to attending these trade shows is the opportunity to meet the producers themselves. Many wine shows are attended by the winery's top people, not always the owner, but often the marketing director or the winemaker himself.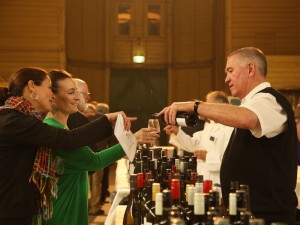 Being able to have a 5 minute conversation, one on one, with the winemaker of your favorite wine without having to travel to Australia, France, or Italy is an opportunity to get more insight into your favorite beverage, and will usually enhance your appreciation for the wine itself.
When attending a wine show here are my suggestions for maximizing value to you:
Do not attend alone, go as a small group of 4-10 people. Everyone does not need to taste every product, in fact when tasting an unknown product it is best to take turns buying the 2 ounce taste, and if the unknown product is great then others can purchase their own tasting. This will save you both time and money, and saves your palates for the best wines, those that you will want to spend more time tasting, and those that you may eventually wish to purchase.
Buy tickets in advance, they are often sold at an advance purchase discount of up to 20% off the ticket price at the gate. Use the money saved to buy addition tasting tickets.
Review on line the list of producers exhibiting before going to the event, and make a list of those you "must" visit. While at the show, consult a floor plan of exhibition booths to make sure you know where to find those exhibitors that you must visit.
Always plan your attendance timing to be able to stay until closing. These trade shows do not stay open late, they often close between 7 PM and 10 PM, they are not late night events. As the evening draws to a close, the opened and partially filled bottles will often be thrown out, so the host is much more likely to pour larger glasses, and charge less and in some cases nothing at all, just wanting to get rid of the opened bottles.
Make sure to end the evening at your favorite booth, and make sure that you have been there earlier in the evening and that you tell your host you are back again because his wines were the best. This is often enough to ensure free drinks for the remaining 15 minutes of the evening, and enjoying that at your favorite producer's booth is going to leave a good lasting impression of the event as a memory.
If you are tempted to buy an otherwise unavailable product from an exhibitor, do not make that decision on the spot, instead think about it while you taste other products. You just might find something else that you like better, and you cannot undo that earlier impulse purchase, so save your purchase decisions for the last half hour of the show. Make a written note of any wines good enough to buy that are not locally available, and go back to the top 2 or 3 to taste them once again, and buy maybe the best one or two after your second tasting of them. You will often find that the wine you loved at the start of the show is only so-so near the end of the show. This usually means you have broadened your tasting experience and there are others you like better, and this is a good thing, and what you came here for.
Keep business cards and brochures from your favorite exhibitors for future use. You may end up visiting that winery in future and you certainly want to remember who you met at the trade show. This may help you get special treatment at the winery in both the vineyard tour and the on site tasting.
Do not drink and drive, arriving safe at home after the show is important, otherwise the entire purpose of the evening is lost.
La Grande Dégustation de Montreal 2016 takes place November 4th and 5th at Place Bonaventure in downtown Montreal. This is the largest wine trade show in eastern Canada. The Reg's Wine Blog editorial staff will all be there enjoying the show on Friday evening.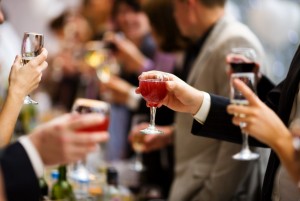 This year's event will have about 160 exhibitors from 19 countries serving over 1,200 wines and spirits, and 800 of those are products not available locally in Quebec. This year's themes are the Syrah grape and Whiskeys, and both the Chile and Argentina wine regions. Tickets are $12.00 purchased in advance, or $15.00 at the door, tasting coupons cost $1.00 each. For more information visit their website at www.lagrandedegustation.com .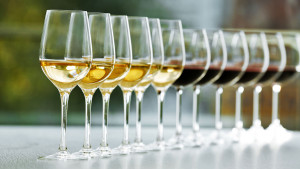 Aside from the great selection of wines from Argentina (such as Trapiche) and Chile (such as Concha Y Toro and Carmen), and the Whiskeys from the US (such as Jack Daniels and Jim Beam) and Scotland (such as Balvenie, Glen Moray, and Glenfiddich), there is something there for everyone. You will find Beaulieu Vineyard, Coppola, Sterling Vineyard, and Ste. Michelle Wines from the US, Baronne Philippe de Rothschild and Paul Jaboulet Ainé from France, Quinta do Noval and Ramos Pinto from Portugal, Osoyoos Larose from Canada, and perhaps my favorite, Georges Vigouroux of Chateau de Haute-Serre, who was the subject of an earlier blog of mine, blog # 12. For those who like Italian wines, Italy is well represented, same for Spain and Australia.

I never get tired of wine shows, they are always fun, and I always learn a lot about wine in the process. Whether you go there to learn, to party, to buy wines you do not have access to locally, or to just enjoy a different evening out, everyone seems to enjoy themselves, especially those who close the place.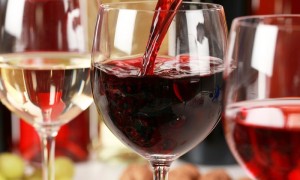 If you are a local reader here in Montreal we hope to see you at the show Friday, if not stay tuned for my full report on the show in a late November blog.
Cheers,
Reg.