At Christmas dinner this year, with both sides of the family present, after our meal I opened a bottle of 1968 D'Oliveiras Reserva Boal Vintage Madeira to toast our dear departed friend George, who passed away from cancer some 4 weeks earlier. George was a long term friend to all of us, a good natured and kind soul who loved wine, and loved sharing it with us at Christmas and other special occasions. George was featured in my previous blog # 11 entitled "Do I like this Wine", and of course again in Blog # 33 about wine cellars with his "shoe box cellar".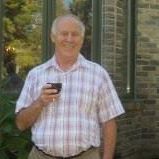 The 1968 D'Oliveiras Reserva Boal is now 48 years old, but still considered young for a vintage Madeira. A fortified wine from the island of Madeira, this wine was great. A little short on the aftertaste, but that will improve with a little more aging. Parker rated the wine at 93 points, and described it as "rich aromas of roasted nuts, caramel and raisins backed by a strong citrus note. Flavors of almonds, walnuts, orange and vanilla dominate the smooth palate and linger through a long savory finish." The Wine Spectator rated this wine 96 points in April 2016. WineSearcher.com gives the wine an average price of $280.00 CDN. I bought this wine several years ago at the LCBO at $42.65 per bottle. Obviously an excellent buy that has appreciated nicely in value.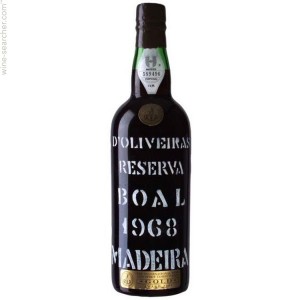 This wine had everything you look for in a vintage Madeira, the roasted nuts, caramel, raisins, orange and vanilla. As I said already, the aftertaste was a little sharp and not as smooth and long as I was looking for, and was not as long as other critics have described. This resulted in the orange on the palate tasting a little tangy. The aftertaste will improve with more aging, and I would expect this wine to require at least another 5 years to reach that plateau. From there the wine will easily last another 25 years, and if you have any in your cellar I would recommend you wait until at least 2020 before opening one, it is still young even at 48 years of age.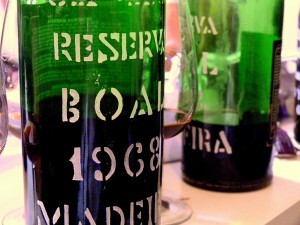 The wine is produced by the Pereira D'Oliveira company that was established in 1850, currently owned and managed by Luis D'Oliveira, the 5th generation of the D'Oliveira family to operate the business. The company is a combination of five old Madeira wine producers who combined together in 1850 under this new company banner. Pereira D'Oliveira has the largest cellar and collection of old Madeira wine on the island. They have over 1.5 million liters of wine in cellar, most of it not bottled. Vintage Madeira wine is usually stored and aged in cask, and it keeps improving with age, so every 20 years or so the company will draw off and bottle another 10% or so of their older wines. The 1968 D'Oliveira Reserva Boal that we drank was bottled in 2009 at 40 years of age, and more of it continues to age gracefully in cask in their cellars, probably to be released again in 2029.
If you ever have the opportunity to visit the island of Madeira, you must visit Pereira D'Oliveira to taste and buy some of these older bottles. You will not find any selection of older bottles at the other Madeira producers that can be tasted or purchased.
A great wine for toasting and celebrating the life and memory of a dear old friend, goodbye George, we will miss you! I was very happy to serve such a fine wine at Christmas, I know George would approve.
Reg.