A week ago Liv-ex posted a blog update on the 2016 Bordeaux vintage as well as an updated ratings report from several major wine critics on the 2014 Bordeaux vintage now that it has been bottled. I found the results quite interesting and thought I would share my thoughts with you now.
According to Gavin Quinny, himself a Bordeaux grower and winemaker, as well as the author of the Liv-ex blog post in question, the 2016 Bordeaux harvest was the largest since 2006, producing 577 million litres of wine with 10% less vineyard acreage under cultivation. According to Gavin, this was a Merlot harvest, with the Cabernet Sauvignon not performing as well due to severe heat stress June through August. This usually means that Pomerol and St-Emilion will perform better than Margaux, St-Julien, Pauillac, St-Estephe, and Pessac Leognan. Often we forget that these prestigious Appelations account for only 10% of overall Bordeaux production, and the sweet wine of Sauterne and Barsac accounts for only another 1%. By far the bulk of production is in the Vins de France and Vins de Pays designated wines, and it is in these categories where production has almost doubled in 2016 compared to previous years. In fact, Gavin also states that this is now the 3rd good Bordeaux vintage in a row, see link below to Gavin's full article:
http://www.insights.liv-ex.com/2017/02/bordeaux-2016-largest-harvest-since-2006.html?mc_cid=ef2db154dc&mc_eid=d9373685f8
So we appear to be swimming in a sea of high quality Bordeaux wine, and in theory that should mean that prices will go down. Instead, as you know from my previous blog posts 22 and 23 last June 2016, consumers were hit with 20% to 50% plus price increases on their favorite 2015 Bordeaux futures. Ouch, that was cruel, with 1st growth Bordeaux from the 2015 vintage being offered last year as futures for prices ranging from $1,000 CDN to $1,200 CDN per bottle.
Also of interest in the same Liv-ex blog last week was another article reviewing wine critics scores for the 2014 Bordeaux now that the wine is in the bottle. Critics usually rate the wine initially while the young wine is still aging in the barrel, giving it a quality range, such as 91-94 points, allowing for wine scores to either increase or decrease once the wine is finally in the bottle. So this Liv-ex article was interesting because it recapped the critics wine scores for the now bottled 2014 vintage, see link below:
http://www.insights.liv-ex.com/2017/02/bordeaux-2014-scores-bottle.html?mc_cid=ef2db154dc&mc_eid=d9373685f8
Although Neal Martin of The Wine Advocate has yet to review the 2014 Bordeaux since it has been bottled, Liv-ex did report on the revised ratings of James Molesworth (Wine Spectator), James Suckling (ex Wine Spectator and now on his own), and Antonio Galloni (ex Wine Advocate and now at Vinous). James Suckling was the most bullish at raising his ratings on his top ten 2014 Bordeaux wines in bottle. He has scored eight of his top ten wines higher than his initial range, and the other two wines at the top of his initial range. His biggest surprises are Chateau Ducru Beaucaillou rated at an impressive 99 points,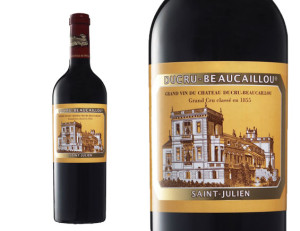 and both Chateau Cos D'Estournel and Chateau Leoville Las Cases rated at 98 points.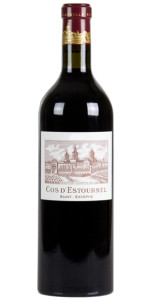 Antonio Galloni scored his top ten wines at the top of his initial ratings ranges, while James Molesworth was more conservative by rating his top ten in the middle of his original ratings ranges. Worth noting was that both Molesworth and Galloni gave Vieux Chateau Certan high marks (Molesworth 96 and Galloni 97).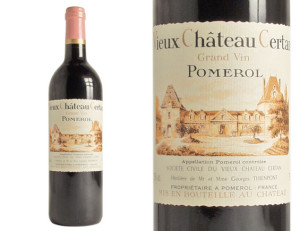 Galloni also gave Chateau Pichon Baron Longueville and Chateau Calon Segur high marks at 97 and 96 points respectively.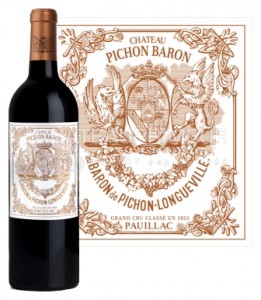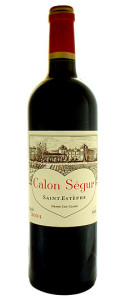 What I particularly like about this Liv-ex article is that we can see the continuing of a trend towards much more choice for the consumer looking for top quality wine at much lower prices. In years gone by you would see the usual first growth wines in the top ten with one or two other Bordeaux wines. By the time the 2009 and 2010 vintages were in the bottle, Parker had rated 19 wines from the 2009 vintage at a perfect 100 points, and 10 more from the 2010 vintage as well. You will recall that 5th growth Chateau Pontet Canet was rated a perfect 100 points in both 2009 and 2010.

So this trend continues today, with Ducru Beaucaillou, Cos D'Estournel, Leoville Las Cases, Vieux Chateau Certan, Pichon Baron Longueville, and Calon Segur all getting high scores at or above the ratings given to 1st growth Bordeaux.
Does that mean it is time to stop buying Lafite, Latour, Margaux, Haut Brion and Mouton Rothschild? No, not necessarily, if you have $1,000 or more to spend per bottle then by all means go right ahead and do so. But honestly, if you can get the same quality of wine out of a bottle costing you $250, would you not rather prefer to have 4 bottles of great wine for the price of one bottle of first growth?
The LCBO (Liquor Control Board of Ontario) just ended their last futures offering of 2014 Bordeaux last week, and I was pleasantly surprised to see that there were several great values still to be had from their list, including the following, to name but a few:
Chateau Canon                                                       95-96               $109.00
Chateau D'Armailhac                                            93-94               $ 79.00
Chateau Gruard Larose                                        93-94               $112.00
Chateau Lynch Bages                                           95-96               $199.00
Chateau Pichon Baron Longueville                   95-96               $199.00
Chateau Rauzan Segla                                          94-95               $125.00
Chateau Talbot                                                      94-95                $ 89.00
The 2014 vintage will start hitting store shelves later this year, and when it does you can expect to see the above prices 30% higher. And that will be the last time that you see the 1st growths at or near $1,000 per bottle. The 2015 1st growths will hit the shelves in late 2018 at $1,300 – $1,500 per bottle. If I had to guess on how the trade will price the 2016 vintage, I would think most owners will price their wines similar to their 2015 prices. They will not lower prices, because that would simply cannibalize and hurt their 2015 sales in 2018. I also do not expect they will raise prices very much because they have a lot of good quality wine in the system, and they do not want to price themselves right out of the market. Besides, I think a lot of retail sticker price shock is yet to come when the major price hike last year on the 2015 vintage finally hits the retail shelves in September 2018.
Smart buyers will be buying high quality cheaper 2014 Bordeaux as the last of the futures offerings close out now (if still available), and snapping up the best 2014 bargains that hit retail shelves later this fall. They will also be watching closely for the odd bargain when the 2015 futures get re offered again this year. There is no doubt that 1st growth prices are going to be driving more and more people to look for the same quality in a cheaper bottle. Fortunately, there is an ample selection of high quality cheaper alternatives, and plenty of critics and advice to guide you towards those alternatives.
Ah, the free enterprise system is alive and well. Happy hunting!
Reg.