If you subscribe to Netflix then take the time to watch the documentary "Sour Grapes", it is all about the wine con artist Rudy Kurniawan, originally from Jakarta, who came to America in the early 2000's and promptly began to execute the largest wine fraud in modern times, for which he was tried and convicted in 2014 to 10 years in jail in a California prison. Rudy is the first person to ever be convicted of "wine fraud" in the US, rest assured lots more wine fraud takes place, but most people get away with it.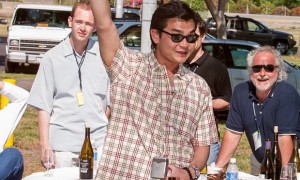 First, let's focus on Rudy because his case was so bizarre. When Rudy arrived on the wine scene in Los Angeles, he had lots of cash with him, so clearly either someone had bankrolled him, or he had already ripped off lots of people before coming to America. Rudy bought lots of wine at local auctions and began hosting lavish dinners at expensive restaurants serving fabulous wines. He spent millions building his image as a wine expert and collector. One major red flag was completely missed by everyone at the time, he had the restaurants save the corks, foils, and empty bottles for him, and nobody wondered why.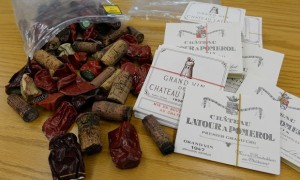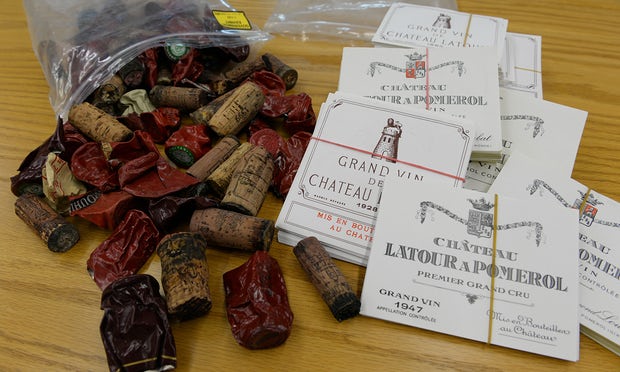 There are several good articles about Rudy's wine fraud exploits, start with this one if you want to read more about it: http://www.vanityfair.com/culture/2012/07/wine-fraud-rudy-kurniawan-vintage-burgundies.
Rudy operated a counterfeit lab in his basement where he used the empties to rebottle cheaper wine that masqueraded as rare old collectables worth a fortune.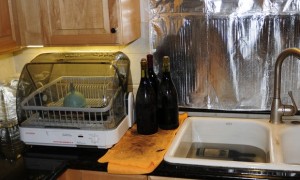 Rudy had fake labels made, aged to look old and tattered, lead foils, wax seals, all expertly faked to look like the real deal. Then he sold them at auctions across the US. At one auction held by Acker Merrall & Condit in 2006 Rudy sold $24.7 million US in wine, beating the previous record by $10 million, all fakes. When you sell that much fake wine, sooner or later something is going to go wrong, and indeed lots went wrong.
To begin with Rudy was creating fakes from years when the Chateau never produced any wine, and in some instances he sold fakes in large size bottles when the Chateau had never bottled the larger sized bottles. Most major wineries keep thorough records of their total production for the year, particularly in larger sized bottles. Tragically the auction companies were not able to spot the fakes (which shows a dismal attention to detail on their part) and all Rudy's fakes sold through to buyers and collectors from all over the world.
Two people in particular picked up on some of the irregularities. Bill Koch, a wealthy American wine collector, bought some of Rudy's fakes. He hired an investigator who discovered large sized bottles in his cellar from years when the Chateau never bottled large bottles. He also discovered through forensic testing that old labels had been glued onto bottles using modern glues. Laurent Ponsot from Domaine Ponsot in Burgundy also noticed that several bottles of his Clos St. Denis from older vintages between 1945 and 1971 were being sold by Rudy at auction. The only problem with this was that Domaine Ponsot only began producing their Clos St. Denis in 1982. Well hello, major red flag here!
So on the surface looking at this case from a distance, you might ask yourself how anyone could get taken so easily, and why were so many supposed experts fooled for so long. Well for starters, it would appear that Rudy made good wine, and his bottling efforts were superb. His labels were given that aged look, a little scuffed up, a little stain here and there, the odd small nick or tear. Corks were labeled, foils were crumpled up to look older.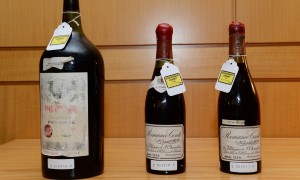 Every attention to detail was paid in the faking of the wine and the bottling. The wine itself actually tasted very good, enough to wow everyone at public events he hosted where his fakes were tested on the experts. Rudy mixed his wines, buying something cheap, adding something better, bringing it to the combined taste he was trying to fake. So in some sense he worked very hard at paying attention to detail.
With so much attention to detail in faking the wines, how on earth could he screw up so badly by faking a wine that never existed in the first place. To me this is just basic common sense research, and obviously Rudy was lacking in basic common sense.
But how about those auction houses, when you buy wine from a reputable auction house you pay a buyer's premium in addition to the hammer (purchase) price, sometimes as much as a 30% premium, and for that handling fee that the auction house charge, you are paying for their expertise in assuring the wine is legitimate, fit for resale (not spoiled, etc.), and that it comes from a reputable source. In that process the auction house must certainly verify that the wine in question comes from a year when it was actually produced. For wines Rudy faked from years when a producer never produced any wine, the auction house has clearly been duped and not done their verification job properly. Ouch, someone is liable for negligence here, and the litigation was in full swing.
Now how about those buyers, those astute collectors with huge cellars, those guys who want a bottle of every Ponsot Clos St. Denis vintage that Ponsot ever produced. You would think that some of these guys would know that Ponsot only started bottling his Clos St. Denis in 1982. Nope, apparently not. You would also think that a collector wanting to buy a bottle of the 1949 Ponsot Clos St. Denis would ask the auction house for any tasting notes available before buying, since nobody had any tasting experience with the wine (because it was a fake wine from a vintage that did not exist). Nope, apparently not. And what about the auction catalogue itself, normally it would include tasting notes and general appearance (high shoulder fill, bin soiled labels, etc.) of the wine included in that lot. Nope, no tasting notes for you, no rating of 95 points from highly regarded wine critics, you just get to fly blind with this mystery wine, and pay thousands of dollars per bottle for the privilege of doing so. Wow, and some big name collectors fell victim to this not so clever fraud.
So it should come as no surprise that Rudy got 10 years in jail for wine fraud, but what does come as a surprise is that he was the largest seller at that Acker Merrall and Condit wine auction in 2006 for $24.7 million US worth of wine (all of it fake), beating the previous maximum by at least $10 million US, and nobody suspected a thing. Amazing, slick, smooth, and a lot of people got taken. Any anti-fraud safeguards that may have been in place at that auction were completely ineffective. Amidst all that fake wine, most reports were that the wine tasted very good, so it would appear that Rudy did have some talent as a blender with a good palate.
Over 10,000 bottles of Rudy's fake wine went to landfills or was destroyed.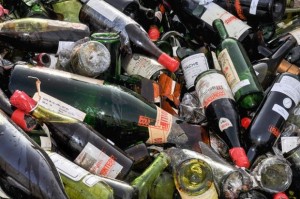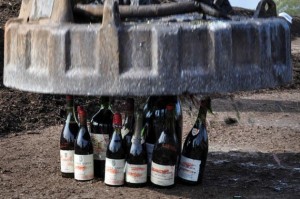 Another famous "suspected" wine fraud was conducted by Hardy Rodenstock, who sold rare old Bordeaux wines at auction to the likes of Malcolm Forbes and Bill Koch in the mid 1990's.

The wine was allegedly from the Thomas Jefferson collection, dating to the late 1790's, each bottle etched with the letters "Th.J". Hardy is a German citizen and when Bill Koch finally did get around to suing Hardy in US court, Mr. Rodenstock was a "no show". Bill had learned from his forensic investigators that the "Th.J" initials etched on each bottle had been done so with modern etching equipment, so it would appear that Hardy too was a fraud artist, but he seems to have evaded conviction for his past exploits.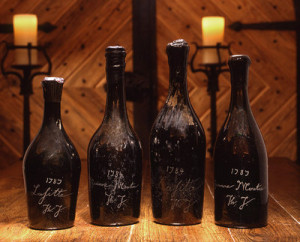 When you read the back and forth litigation between Koch and Rodenstock, Koch and The Chicago Wine Company, Michael Broadbent and Random House over the book written on the subject, "The Billionaire's Vinegar", and between Koch and Royal Wine Merchants (all nicely summarized in Wikipedia: https://en.wikipedia.org/wiki/Hardy_Rodenstock ), you cannot help but laugh at the horrendously complicated legal quagmire that only lawyers made money on.
It seems only fair that Robert Parker should have the last word on the subject. Parker had attended some of the Rodenstock tastings, including the famous Chateau Y'Quem vertical tasting of 125 vintages in 1998 that lasted for a full week. So Parker had tasted many of Rodenstock's wines, some of which had turned out to be fakes. Parker attended Rodenstock's Munich event in 1995 where he had the pleasure of tasting a magnum of 1921 Chateau Petrus which he rated at a perfect 100 points and "out of this universe". But it turns out that Chateau Petrus never bottled any magnums of the 1921 vintage, so had Parker tasted and rated a fake? When asked about the experience by Patrick Radden Keefe of The New Yorker magazine for his September 2007 article on The Jefferson Bottles (read this article, it is very informative http://www.newyorker.com/magazine/2007/09/03/the-jefferson-bottles ), Parker was quoted as saying:
"If that was a fake, he should be a mixer, it was wonderful."
So Rudy and Hardy both had talent, their fake wines tasted great, even wine guru Robert Parker was smitten! I wonder if these guys could mix a fake that tasted better than the original? Probably!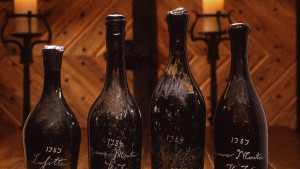 We think of wine fraud as something unusual that rarely happens, and when you look at these two examples they are indeed unusual, exotic and very complex frauds. They both seem to have a very basic flaw to the fraud by either poor research (bottling a fake from a property and year that never existed), or poor provenance (no idea what the chain of ownership has been).
When you compare these two cases to modern day wine fraud in China and Hong Kong that we often hear stories about, the same problem is playing out again. A bottle of plonk is dressed up to look like a 1949 Chateau Lafite, the difference being that these more local frauds in China are nowhere near as good, so the actual wine you bought is really not that good at all. This is actually more harmful wine fraud because the local Chinese consumer is left with the impression that old Bordeaux tastes like crap. Experts estimate that 70% of Bordeaux first growth available for purchase in China is fake (for more on this see my previous blog post # 29, dated September 22, 2016). At least Rudy and Hardy made fakes that actually tasted good.
The moral of this story is to be very fussy about knowing the provenance of the older wines you buy. In fact, you are better off buying older wines from someone you know and trust than from an auction house. If you can buy wine from someone you know who has been the sole owner of the wine for 20-30 years and has kept that wine under proper storage conditions, and you can buy that wine cheaper than new releases, and cheaper than they can be bought at auction (don't forget to include the auction house markup, foreign exchange if applicable, and delivery and customs if applicable), then you should seriously consider this route. With new releases from Bordeaux coming to the market over the next two years at a combined 60% + price increase (see my previous blog post # 47 for all the details), buying older mature vintages at 25% – 50% less than the price of current releases begins to look very attractive.
Reg