The holiday season is upon us again, and it is time to consider which wines you will want to buy for the many different occasions, events, and gifts you may want to give at this busy time of the year. You may need suggestions for wine as a gift, ranging in price from $20.00 to $200.00 or more. You may be going to a Christmas dinner with the family and want to bring a nice wine for the meal. You may be going to a friend's Christmas or New Year's Eve party and want to bring an inexpensive bottle, yet something that will not embarrass you. Buying wine for any of these occasions can be difficult for many reasons: lack of time, I have no idea what they like, should I bring a white or a red, my favorite wine is sold out – now what do I get, etc.
So what I have done is put together a fairly extensive list of wines in both Quebec and Ontario to give you some ideas as to what works, and why. I took several selections in Ontario from the latest Vintages release scheduled for December 9th, and I shopped for ideas for you from the SAQ Sélection stores. The selection is great, so read through these ideas.
You are going to a Christmas or New Years party, and you need to bring a decent bottle of wine, what should you get? There is plenty of selection in the $20.00 price range, but first you need to decide on a white or a red. When selecting a white, do not get an overly dry, coarse, young wine, instead try to pick up a wine with some character, and as old as possible (many selections will be 2 years or less in age and in many cases that is just too young). In reds, avoid a wine that is nowhere near ready to drink, get a bottle that is older, but if younger is your only choice then opt for a full, fruity vintage that drinks well even though ultra young.
In Ontario, I like the following inexpensive red wines for parties:
Joel Gott 815 Cabernet Sauvignon 2015 / $24.95 / 444059 – a full bodied fat California Cab, cherries and chocolate, decant 1-2 hours if possible.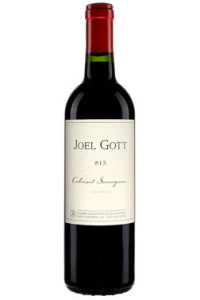 Chateau Ste. Michelle Cabernet Sauvignon 2015 / $21.95 / 269357 – Washington State, softer and silky smooth, no decanting required.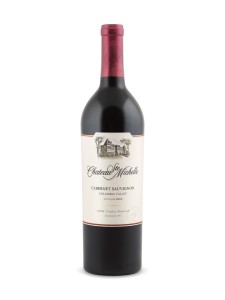 Trivento Golden Reserve Malbec 2014 / $19.95 / 588731 – an Argentine Malbec, a little older, rated 92 points by James Suckling.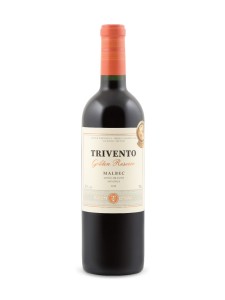 The Black Chook Shiraz/Viognier 2016 / $18.95 / 066738 – an Australian full bodied Shiraz, rated 90 points plus every year for the last 12 years, decant 2 hours.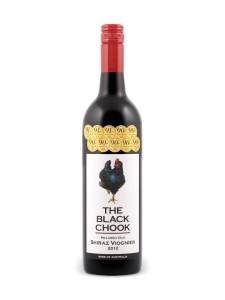 Tom Gore Cabernet Sauvignon 2014 / $19.95 / 451336 – a California Cab, drink now, rich, ripe and fruity.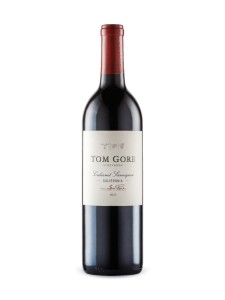 Primus Cabernet Sauvignon 2013 / $19.95 / 486043 – from Chile's Maipo Valley, smooth, currants, berries, mint, rated 92 points by James Suckling, older wine, more mature.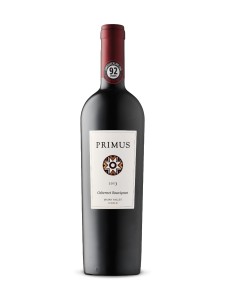 Tahbilk Cabernet Sauvignon 2014 / $22.95 / 138818 – gold medal 2016 Australia wine show, rated 94 points by winecompanion.com.au, decant 3 hours as the wine is still young.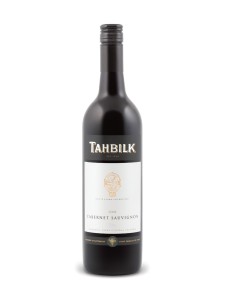 Chateau Hauchat 2015 Fronsac / $16.95 / 123489 – medium body, fruity, Merlot blend, earthy and spicy, will age 3-5 years, but why wait, drink it now.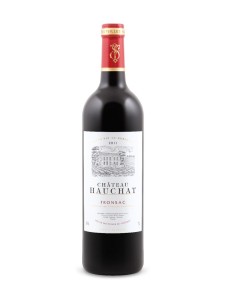 In Quebec, I like the following inexpensive red wines for parties:
Joel Gott 815 Cabernet Sauvignon 2015 / $23.70 / 12257014 – same wine as above in Ontario, just $1.25 cheaper, (wow how is that for a switch, always used to be the other way around!)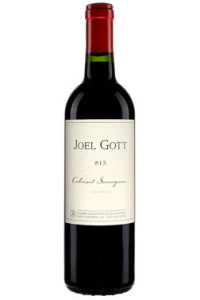 The Seven Deadly Zins 2015 / $23.30 / 11383473 – a California Zinfandel, refreshing and nice fruit, reliable, decant 1 hour.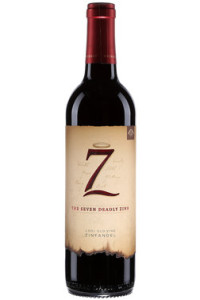 Monasterio de Las Vinas Reserva 2012 / $15.10 / 854422 – Spanish, full and fruity, aged and ready to drink.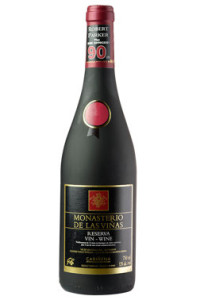 Monasterio de Las Vinas Gran Reserva Carinena 2010 / $19.35 / 10359156 – Spanish, 2 years older and slightly better quality wine, full bodied and ready to drink now, decant 1 hour.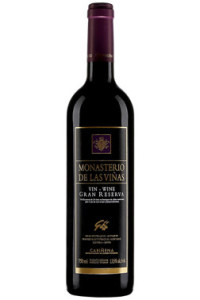 Michel Rolland Bordeaux 2010 / $21.65 / 12825894 – a Bordeaux blend from a good winemaker in a good year, at a good price. Decant 1-2 hours.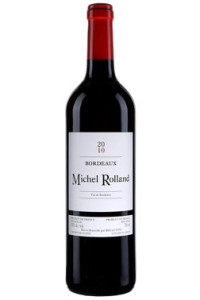 D'Arenberg The Stump Jump Shiraz 2014 / $15.55 / 12505815 – full blown fruit, simple pleasure, refreshing and flavourful on the palate, great value for the price, ready to drink.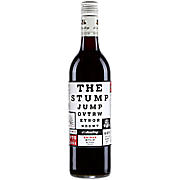 D'Arenberg d'Arry's Original Shiraz Grenache 2013 / $21.95 / 10346371 – a regular favorite, full chewy berry/ chocolate, round and soft, mature and ready to drink.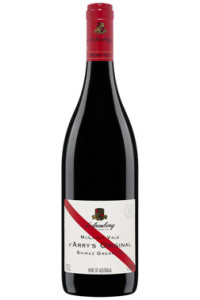 D'Arenberg The High Trellis Cabernet Sauvignon 2013 / $22.00 / 10968146 – bring this only if you can decant it for 3 hours before drinking it at the party, it needs that time to soften up and let the fruit open up.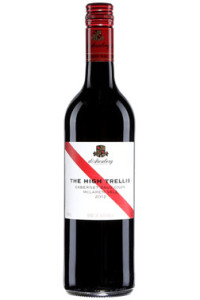 Liano Sangiovese Cabernet Sauvignon Umberto Cesari  $26.60 / 12042603 – for those who love Italian wines this wine will do the trick, a full bodied fruity blend, decant one hour.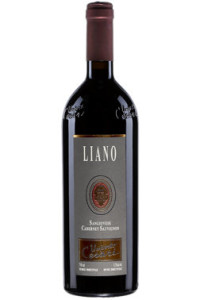 In Ontario, the following white wines would be my suggestions for inexpensive party wines:
Familia Zuccardi Q Chardonnay 2016 / $19.95 / 232702 – from Mendoza Argentina, a crisp lightly oaked wine, still very young, decant one hour.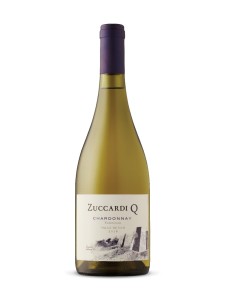 Oyster Bay Pinot Grigio 2016 / $19.95 / 326090 – light, crisp, dry, lemon-lime flavors from New Zealand, still young, very versatile, something most people will enjoy.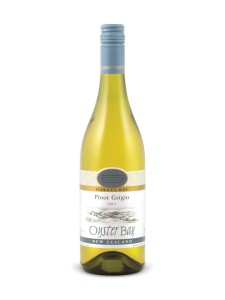 Trimbach Riesling 2015 / $22.95 / 734517 – rated 91 points by vinous.com, a great Alsace white, crisp, clean, dry Riesling from a great Alsace producer in a great year, try a bottle.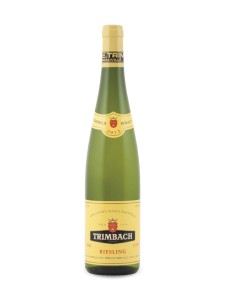 Dr. Loosen Blue Slate Riesling Kabinett 2016 / $22.95 / 160846 – a great German producer, off dry Riesling with peach, lime, mineral and floral tones and flavors, an easy sipping wine that will pair nicely with cheese and party munchies.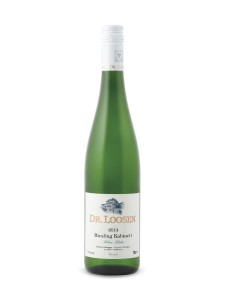 In Quebec, the following white wines got my attention as inexpensive party wines:
Oyster Bay Pinot Grigio 2016 / $18.60 / 12565789 – same wine as above in Ontario, but oh my goodness $1.35 cheaper in Quebec, pinch me I must be dreaming. Buy this by the case before thirsty Ontario wine drinkers clean us out.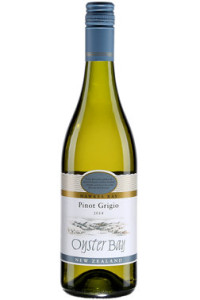 Oyster Bay Sauvignon Blanc 2017 / $18.60 / 316570 – lighter than the Pinot Grigio, but so very young, try one, for those who want something not Chardonnay.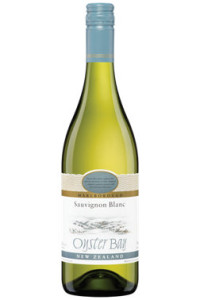 Caves de Ribeauville Pinot Gris 2015 Vendanges Manuelles / $20.30 / 11601670 – try this Alsace Pinot Gris, will be full bodied and smoky, will go great with smoked salmon, robust pronounced flavours, my personal favorite on this list of whites.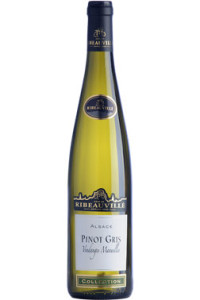 Wente Vineyards Morning Fog Chardonnay 2016 / $18.65 / 10754084 – a California Chardonnay, I love the name, morning fog is the way I start most days, not an over-oaked Chardonnay so give it a try, still a little young.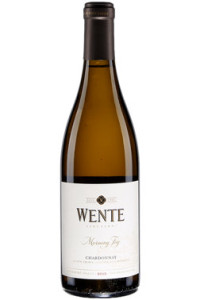 Zuccardi Serie A Chardonnay Viognier 2015 / $14.60 / 516443 – an Argentine Chardonnay blend, not too young and very well priced, try this wine, you should be pleasantly surprised.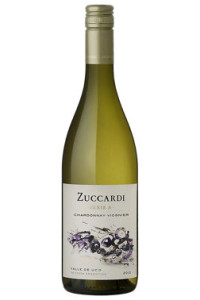 D'Arenberg The Hermit Crab Viognier Marsanne 2016 / $20.00 / 10829269 – I have tasted and rated this wine before in my blog post # 43, this is a great wine, a little young still, but a fun party wine because it has body, flavor, depth, and is not a Chardonnay, get one.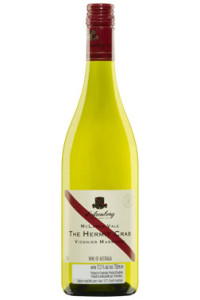 The next category of wines you will need for the holiday season will be what I call dinner wines. I am thinking here about a Christmas dinner, or a family gathering where a special meal is enjoyed with family and/or close friends. This is not a party, so you need to honour the occasion with a better quality wine. You will also need to determine red or white or both, and you will need to make some adjustments in terms of wine selected depending on what is being served, and which family members drink only white or only red. For example, if 3 of 8 guests only drink white and the main course is roast beef, then you have to find a white wine that goes properly with roast beef. Fortunately turkey goes with both red and white wines.
In Ontario I like the following, both red and white, as dinner wines:
Conundrum White 2015 / $24.95 / 342824 – a lovely California Chardonnay/Sauvignon Blanc blend, full of fat fruit flavours and floral scents, lychees, the body and fragrance of this wine will go great with turkey.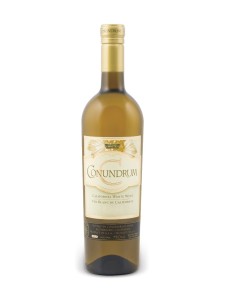 Domaine de Chevalier Clos des Lunes Lune D'Argent Blanc 2014 / $34.00 / 530642 – from the LCBO Classics selection so you may need to shop for this one, a great Bordeaux white from the Domaine de Chevalier estate who are highly respected for their white wines, dry, crisp, both delicate and structured at the same time, has enough age on it so any rough edges have already rounded out, this will go with turkey, any seafood, ham and pork. For red meats I would go with the Conundrum above. May be already sold out at the LCBO.

Chateau de Beaucastel Coudoulet de Beaucastel Blanc 2015 / $34.95 / 048892 – a white wine Marsanne/Viognier blend, rated 90 points by winealign.com, a rich and smooth, full bodied white, decant one hour to let the wine open up and warm up a little.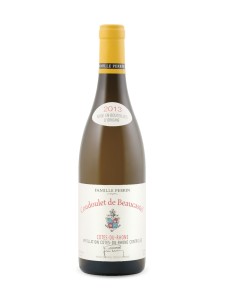 Cannonball Merlot 2014 / $24.95 / 342824 – a great California red reasonably priced, full fruit, spice, and chocolate, ready to drink now, pairs with all meats, turkey, chicken, duck, etc.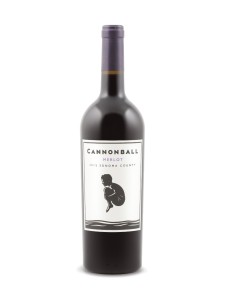 Don Christobal Triana 2011 / $29.95 / 512863 – from Mendoza Argentina, a Malbec/Shiraz/Cabernet Sauvignon blend, rated 95 points by Decanter Magazine and Best in Show, full bodied, smooth, lots of fruit, smoke, and spice, nicely aged and rounded out, decant for 1-2 hours, works well with turkey and all meats.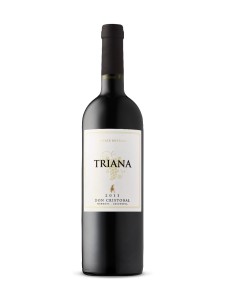 Elderton Barossa Shiraz 2014 / $24.95 / 713024 – an Australian Shiraz showing lots of plums, cloves, and smoky oak, smooth and full bodied, a wine to pair with red meats, works with the gravy and stuffing of turkey if they are cooked with herbs and spices.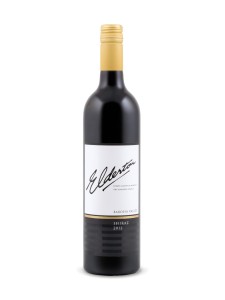 Famille Perrin Les Christins Vacqueyras 2014 / $24.95 / 973453 – a Cote Du Rhone red showing rich dark fruit, perfumed, pepper, licorice and chocolate, but this wine needs 3 hours decanting to get those flavors out and on display. Works well with all red meats, works with turkey also when the wine has opened up, so decanting is important.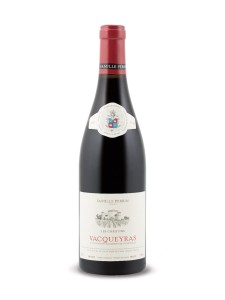 In Quebec there are several reds that work, and only a couple of whites that I could find that I liked:
Francis Ford Coppola Director's Cut Chardonnay 2015 / $29.05 / 12535512 – a full bodied, full throttle California Chardonnay, will match with turkey and most meats, guaranteed your guests will write down the name and buy some for New Years.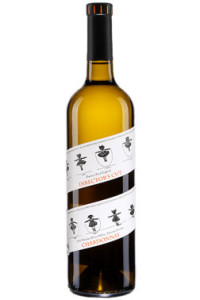 Robert Mondavi Private Selection Chardonnay 2015 / $21.85 / 13426094 – a new release at the SAQ, this wine is bourbon barrel aged which adds a whole new taste dimension to this California Chardonnay. I am going to try a bottle paired with turkey this season. Sometimes if you have a gluten free gravy or stuffing it can be very bland, this wine will add such a new bourbon taste to the mix you will forget all about the blandness of the gluten free parts of the meal.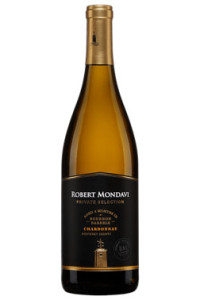 Robert Mondavi Private Selection Cabernet Sauvignon 2016 / $22.85 / 13426043 – like the Chardonnay above, this wine is also a new release at the SAQ, and it too is bourbon barrel aged. I was initially concerned that this wine might be too young for a dinner wine, but when I tasted it recently I was no longer concerned, the bourbon flavor gives it a nice spicy port-like kick that gives you that warmth and softness on the palate that one normally associates with a more mature wine. This wine will pair very well with turkey.

Jean Pierre Moueix Pomerol 2014 / $32.60 / 739623 – this is essentially a Bordeaux Merlot blend from one of the most famous producers in Pomerol (Petrus). 2014 was a very good year, this Merlot should work well with turkey, I would suggest decanting for 1 hour or more.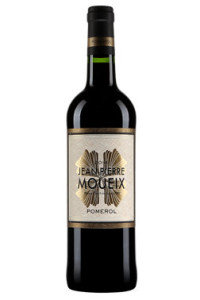 Francis Ford Coppola Director's Cut Cabernet Sauvignon 2015 / $30.60 / 11383545 – this is a full bodied California Cabernet which I would decant for at least 2 hours to let the wine open up. You can expect lots of berry fruit, chocolate, and a full long smooth aftertaste. A little more on the punchy side for turkey (so you are forgiven if you opt for a Bordeaux instead), but this works well with all other meats so it is quite versatile.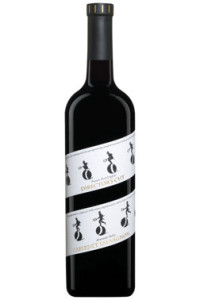 D'Arenberg The Galvo Garage Cabernet Sauvignon/Merlot 2012 / $28.95 / 11155876 – a great Australian producer, a nice Cab/Merlot blend, and not too young either. This you must decant 3 hours to get the flavors all opened up, but when you do you will find this works with just about everything, turkey included.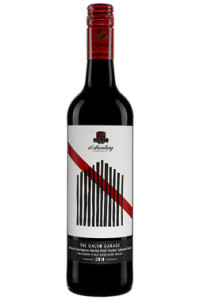 Dell'Ornellaia Le Volte Toscana 2015 / $28.60 / 10938684 – for my Italian friends who absolutely must have an Italian red on the dinner table, needs 2 hours decanting, and as a backup have a bottle of the Liano Sangiovese Cabernet Sauvignon Umberto Cesari at $26.60 per bottle described above as a red party wine (decant this one 2 hours as well).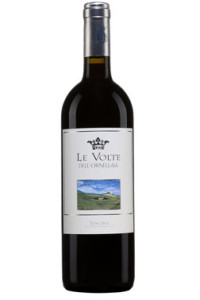 Bachelder Cote de Nuits Villages 2012 / $40.00 / 12089461 – made by winemaker Thomas Bachelder of Domaine Queylus in the Niagara region, Thomas makes very good wine and here is a chance to put a good quality Burgundy from a good year on the table for a reasonable price. This wine will pair nicely with turkey, decant for 2 hours.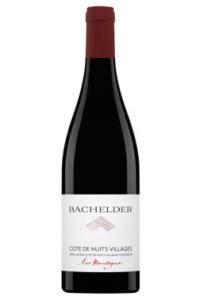 Chateau Lalande-Borie St. Julien 2014 / $45.25 / 12929589 – the second wines of the 2014 vintage from several classified Bordeaux chateau are on SAQ shelves now, and I think this wine shows good promise. Owner Bruno Borie also owns Chateau Ducru Beaucaillou, and he brings that pedigree to this relatively new label. This wine is smooth, rated 89 points and ready to drink now, also comes from a good year. It will match well with turkey and almost everything else, decant 1 hour.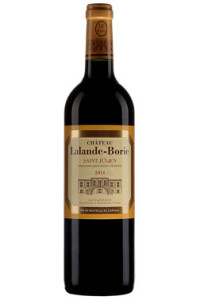 Chateau Larose-Trintaudon Cru Bourgeois 2010 / $25.90 / 11835388 – Stephen Spurrier gives this wine 88 points, great fruit, fleshy, well balanced, not overly acidic. From a great vintage, decant 2 hours to let the wine soften up and the fruit show. Turkey and red meats will pair nicely with this wine.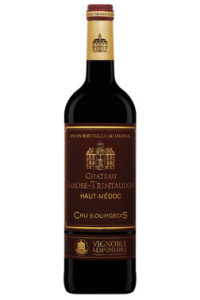 These selections should give you plenty to choose from for the party circuit and the dinner table over the holidays. My next blog will follow shortly, where I will have some dessert wine suggestions, my suggestions for New Year's Eve Champagnes, and most importantly, mid and upper end wine gift suggestions.
I hope you get some ideas from the suggestions above, try a few and broaden your wine knowledge base.
Cheers,
Reg.