As far as I know, when you pass away your wine collection does not die with you. It also does not get buried with you, in fact it survives you. However, unlike jewelry or fine art, fine wine does have its own limited life span, and as its owner it is up to you to decide what to do with your wine rather than let someone else decide for you. Do you have a plan for your wine? Most people do not, and if you are an aging baby boomer now in your late 60's or early 70's, you need to start working on your wine collection escape plan!
Wine collectors are strange people, and they do strange things. Let's all agree on one thing, if you are over 75 and you still have a wine cellar containing 1,000 bottles or more, then you have a few screws loose, are probably short a few marbles, and may be living in denial. If you are also still buying expensive first growth Bordeaux wines that need 20 years aging before they are suitable to drink, then you will probably have lots of people wanting you to adopt them, and add them into your will. Stop buying long term wines, drink up the cellar, and by all means think through an exit strategy while you still can.
Let me paint you a picture, you just celebrated your 70th birthday, you feel good for your age, you are retired now, living the good life, but you are beginning to slow down, you forget things from time to time, and you have no intention of taking up lawn bowling, shuffleboard, or bingo just yet.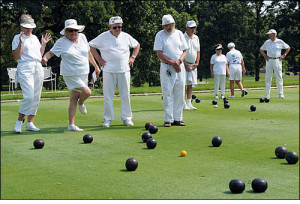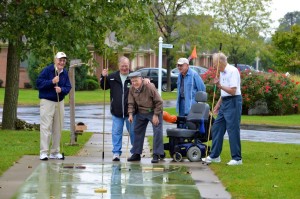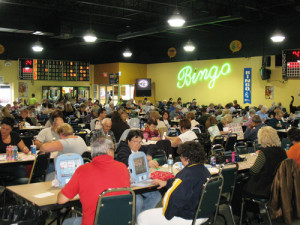 The kids are finally out of the house, you want to downsize by selling the house and moving into a condo, but you have 800 bottles of wine in the cellar and no idea how to deal with it. You do some quick math and figure that most of your wine is nicely aged Bordeaux, Burgundy, and California Cabs. The combined value at today's market price is about $300 per bottle or $240,000. So you figured it would take 6 months to sell the house, and within that time you want to reduce your cellar to no more than 400 bottles. You quickly but reluctantly came to the conclusion that you cannot drink 400 bottles in 180 days, and in all good conscience you could not justify drinking $120,000 of wine at a rate of $4,200 per week. And besides, you did run this plan by your wife and she threatened to have you committed to the looney bin right now, 5 years ahead of time. So what next, eureka you need a plan, don't you?
You now start giving the matter some serious thought, in fact you decide to be proactive and open up a really good bottle of wine to drink all by yourself while your wife is out late babysitting the grandchildren. As you sip on that wonderful bottle of 1982 Chateau Pichon Lalande, you wonder if you should save her a glass or drink it all yourself. You finally make a bold decision to drink it all yourself, in fact you were really being a coward because you knew she would give you hell for opening such an expensive bottle just for yourself. Yes that is the problem, you are not good enough to be wasting all this good wine on. Not only do you need a plan, but you need one your wife will approve, ouch!
So here are some suggestions:
Stop buying so much wine,
Make sure that any new wine you buy is for short term consumption or short term cellaring,
Make sure that your cellar count goes down every year and not up,
Estimate the number of years of remaining life you and your wife will have, and, subject to a reasonable consumption rate, determine how many bottles of fine wine (not for everyday consumption) that you need to consume per year,
Decide with your spouse what happens to any surplus wine, will you distribute it to the kids, brothers or sisters, and decide when it should be time to gift that,
Anything else that you either cannot drink, and do not want to gift to the family should be auctioned off, this should include wines that have gone up so much in value that you are not comfortable drinking them, and older wines that you just want to be rid of.
Consider assigning 40-50 bottles to the wake or celebration of your life after your funeral, it will be the most memorable funeral your friends and family have ever attended, and something they will always remember about you.
Now let's discuss the above points in a little more detail. Stop buying any more wine for long term cellaring. I know it is hard for the collector in you to let go, but you must. You need to apply the same enthusiasm you used to fill your wine cellar in the first place, in reverse, in order to progressively empty it. If you have a hard time letting go, see a therapist, seek treatment, worst case scenario consider hosting wine tastings for your friends monthly in the cellar. Call it "The Old Buzzards Therapy Group". My guess is that after 6 months of that, one of two things will happen: either your wife will shut it down, or you will have been successful at demolishing at least 30 bottles of fine wine and the thought of all that money being poured down your friends' throats will break the spell and bring you back to reality.
You are crazy if you buy at 75 years of age any wine that requires any more than 5 years of aging before reaching a peak of maturity. That means no more tannic vintages, no more wines that close up for 20 years until they reach full maturity. You want full bodied, fruit bombs that are fabulous to drink RIGHT NOW, because right now is all you can count on.
If you have 800 bottles in the cellar on your 70th birthday and you want to use it all up within 20 years, simple math dictates your cellar count must reduce by 40 bottles per year. So on your 71st birthday if you have more than 760 bottles in the cellar then you need to open the excess to celebrate your birthday, it's that simple, and you have to discipline yourself accordingly.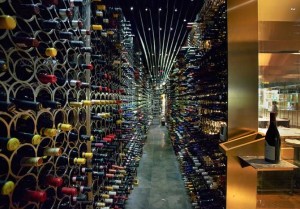 Estimating the number of years you and your spouse have remaining in your lives in order to calculate how many bottles of fine wine to consume per year is a tricky thing to do, and a tricky subject to discuss with your spouse. This is also not a straight line calculation because so much depends on your fading health. Almost everything can upset your consumption schedule, high blood pressure, gout, diabetes, antibiotics and other prescription drugs, etc. So your plan needs to be flexible. Remember that in the previous paragraph if you need to reduce by 40 bottles per year that is at least one fine wine three weeks out of four, and if health issues are going to slow you down, then you need to drink more than 40 in the first few years to get ahead of schedule.
Now to the toughest reality you will have to face, who gets your wine? What a dilemma, yes you may be best to just let your spouse decide after you are gone, but I bet you will roll over in your grave at the thought of her uncorking several bottles of your best wine for her book club.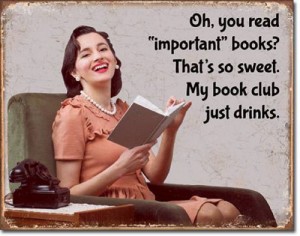 Gifting some to the kids is always an option, just don't expect them to all become wine connoisseurs, to have wine cellars or coolers, or to fully appreciate those rare gems you have bestowed upon them. And what about your brothers, sisters, or god forbid, the in-laws? You cringe in pain at the thought of brother Fred getting your bottle of 1989 Chateau Haut Brion rated 100 points by every wine critic on the planet when all he knows is cheap white wine from a box.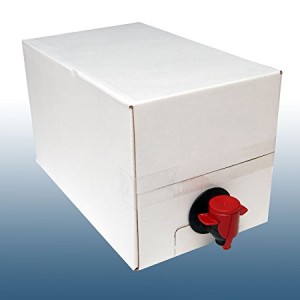 So consider auctioning off the best wines that are worth too much to justify opening without your knowledgeable presence. That bottle of Domaine Leroy Richebourg 2009 worth $8,200 or your bottle of Chateau Lafite 1982 worth $5,200 are just too expensive to allow them to be devoured by your wife's book club,or by brother Bob's bingo buddies. Any serious collector knows exactly what I am talking about here, you would have at least a dozen of your favorites that fall into this category.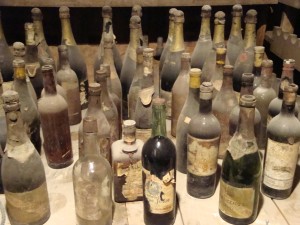 Auction it, and convert that $60,000 worth of wine into about $45,000 in cash, and either deposit it to your wife's account (this will get her off your case and get you some peace of mind as you drink your way through the rest of your cellar), or gift it to the grandkid's education fund.
Now let's discuss my best suggestion, having one blowout of a wake to celebrate your life after your passing with 40 -50 bottles of your best remaining wines. Make sure nobody advertises the plan, that way you can be sure that only family and real friends are at the wake. You can be sure that everyone there will remember your wake for the rest of their lives, and that will help keep them smiling whenever they think of you, and that is one hell of a way to be remembered.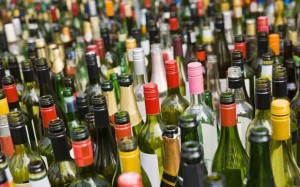 For those of you who are philanthropists, or have a large estate in need of tax deductions, the estate can always hire an auctioneer to conduct a charity auction where the auction proceeds are donated to the charity of your choice, and your estate will benefit from the charitable donation tax deductions. Another great way to be remembered, and for your wine collection to do some good for the charity of your choice.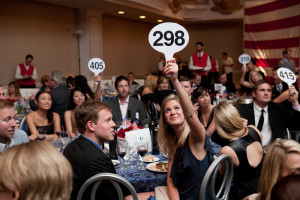 So it is time to give it some thought, since after all, you cannot take it with you, so you may as well get the best bang for that wine buck, or drink it all up. Oh, is that your son-in-law asking all those questions about your health, how nice of him to suddenly become so concerned, or …..
Cheers,
Reg.