(Readers please note that this blog post was originally published on September 3, 2018, and was republished on September 13, 2018 after our site was hacked).
Robert M. Parker is well known worldwide as the premier wine taster and critic over the last 40 years (1978- 2018). His opinions moved wine markets and certainly influenced prices for individual wines. Winemakers would covet a high score from Robert Parker, and curse a low score. Over the 40 years that Robert has been active as a wine critic, he tasted and rated tens of thousands of wines and built a cult following (those who subscribed to The Wine Advocate) who based most of their buying decisions on his ratings. So much so that the "Holy Grail" in wine collecting often became the number of Robert Parker 100's (100 point or perfect wines) that you had in your cellar. Some would call them their "Trophy Wines".
Everyone should know that wine scores are very subjective, and often just a reflection of what that particular critic happens to like best in wine flavors. Robert Parker clearly favored over his career the California and Bordeaux regions, and many a disgruntled Bordeaux winemaker would voice an opinion that Parker was trying to influence, through his wine appraisals, Bordeaux winemakers to make their wine in an American fashion, with full throttle fruit and a ripe, ready to drink now, format. The criticism was probably well deserved as many Bordeaux producers were making bone dry closed in wines requiring 20 years or more to open up and reveal their true potential.
I remember once getting into a heated discussion with one wine collecting friend of mine who would only collect Parker 100 point perfect wines. I asked him if he would ever consider buying a Parker 99, or even, god forbid, a Parker 98. He was mortified, and gave me an emphatic "no" response. His rational was that every wine in his cellar was a perfect "100" according to the world's foremost wine critic, so to store anything else with such distinguished company would be sacrilege and disrespectful. No logic could dissuade him, it mattered not that a "99" was almost as good, or that Parker could change his score and appraisal in subsequent tastings. I asked him what he would do if he had a Parker "100" in his cellar that Parker downgraded to "98" a couple of years later because the wine was not aging as expected and was showing signs of weakness. He said he would have no choice but to have it removed from his cellar. What a nut this guy was, but I tell this story merely to illustrate how extreme some people became in their cult like following of Robert's appraisal system.
So I was wondering recently just how many wines Parker rated over the years at 100 points, and what it might cost to buy one or more of those wines now. Then I stumbled across a list of those wines on www.winesearcher.com and had some fun reviewing that list, looking at current prices and availability. Much to my astonishment "Parker's 100s" comprised a list of more than 540 wines (for the detailed list see:   https://www.wine-searcher.com/robertparker.lml ). This list is not current as it would appear to be up to date until about 2014, and another 20 or so wines have been added since that time.
Looking at the Wine Searcher list, you will note that 35% of those 540 wines are California wines, followed by 26% Cotes Du Rhone, and 19% Bordeaux. When you combine all the French wine regions (Rhone, Bordeaux, Burgundy, Sauterne, Champagne, Alsace, and others) Parker's list is now 50% French, and 35% California. So it comes as a big surprise that Cote du Rhone generates more perfect wines according to Parker (135 in total) than Bordeaux (100).
Looking for the top producers of Parker's perfect wines the clear winners are, in order:
From the Rhone:
Chapoutier                                33
Guigal                                          33
Clos St. Jean                               9
Jean Louis Chave                     8
From California:
Schrader Cellars                   15
Sine Qua Non                        14
Hundred Acre                       12
Colgin                                        12
Marcassin                                 9
Abreu                                         8
From Bordeaux:
Petrus                                        9
La Mission Haut Brion       8
From Australia:
Greenock Creek                   8
There are several surprises from this list of producers above. To me the first surprise is the total dominance of producers Chapoutier and Guigal in the Cotes du Rhone region, producing perfect wines at an astonishing rate relative to their competition in all regions. Either Robert Parker has a special thing for these two, or they are just firing on all cylinders and producing great wine. In California I am surprised that there are not more well known producers like Dominus, Opus 1, and Phelps at the top of the list, and I am also surprised to see that Schrader, the top California producer, has no more than 8% of the California total (15 of 135), meaning that California is not dominated by only one or two producers as Cotes du Rhone is. In Bordeaux it is no surprise that Petrus leads the pack, but La Mission Haut Brion in second position ahead of all the first growths is a big surprise and one worth noting. In Australia Greenock Creek with 8 perfect wines is a surprise, and so is the fact that Penfold's Grange Hermitage does not lead the pack.
There is no shortage of trophy wines on this list of 540 or more wines. By this I mean wines that will cost you the price of a car, or an all inclusive vacation for two in the Caribbean. And you can rest assured that carrying a perfect 100 point rating from Robert Parker has no doubt added 30% or more to the price of that wine. So if a trophy wine is a must, and price is no object, then by all means go shopping through this list (follow this link for current pricing: https://www.wine-searcher.com/critics-27-robert+parker+the+wine+advocate/476 ). Note this is not the complete list and not fully up to date, but close enough to get you going.
You can forget about the older wines, you just will not find them, but feel free to pick up the 2015 Chateau Petrus at $5,685 (CDN),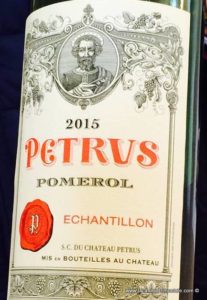 the 2015 Chateau Margaux at $2,060 (CDN),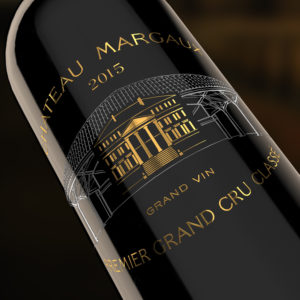 or the 2015 Chateau Haut Brion at the bargain price of $875 (CDN)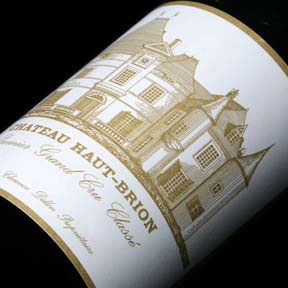 when they hit retail shelves later this year. If not "trophy" enough for you, then migrate up the snob scale to a 1986 Domaine de la Romanee-Conti Montrachet Grand Cru at $10,625 (CDN)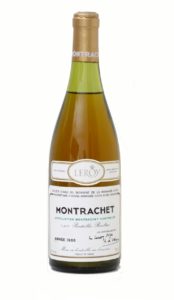 or a 2005 Domaine de la Romanee-Conti Romanee-Conti Grand Cru at $33,375 (CDN).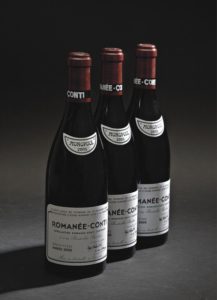 If you prefer an expensive California trophy wine, then look no further than Screaming Eagle where you can get the 2012 Screaming Eagle Cabernet Sauvignon for $4,625 (CDN), the 2010 for $5,630 (CDN), the 2007 for $5,600 (CDN), or the 1997 for $7,900 (CDN).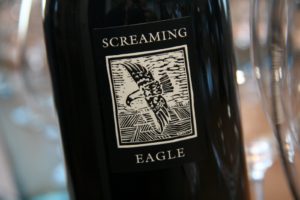 Serious collectors should really consider putting away a couple of trophy wines from Cotes du Rhone producers M. Chapoutier and E. Guigal. Between them they have 33 Parker 100 perfect wines each, and no serious collection will be complete without representation from these two fine producers. From Chapoutier you should consider getting your hands on one or more bottles of the Chapoutier Ermitage Le Pavillon, Hermitage. Parker lists several vintages at 100 points, including the 2012 vintage, the 2011, the 2010, the 2009, the 2005, and the 2003. These will cost you anywhere from $350 – $550 CDN ($270 – $425 US), and they are readily available.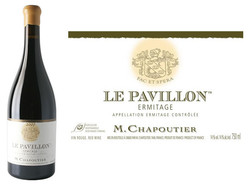 With E. Guigal you need to pick up his single vineyard Cote Rotie wines, he has three different wines: the La Landonne,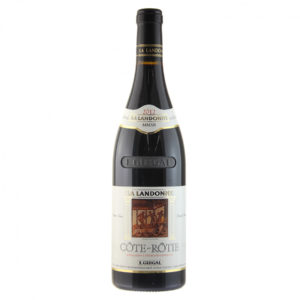 the La Mouline,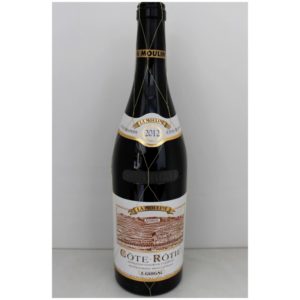 and the La Turque,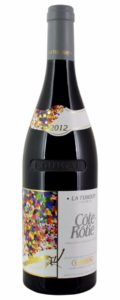 and between these three Cote Rotie wines they account for 28 of Parker's 33 perfect 100 scores attributed to Guigal wines. These bottles average at about $650 CDN ($500 US) per bottle in recent vintages (2012, 2010, 2009, 2005) and they are readily available. A true collector will buy one of each of these three wines from the same vintage, which will cost you about $2,000 CDN or about $1,550 US. You can expect over the ensuing 25 years that these will at least triple in value (the 1985 threesome now is worth roughly $6,000). But don't just buy them as trophy wines, make sure to drink a few to relish the experience of tasting perfection in a bottle.
Many of the Parker 100 fall into the price range of $300 – $1,000 (CDN), or $230 – $775 (US), so if you are comfortable with that price range your choice is extensive. You will not get first growth Bordeaux for under $1,000, but you can get many Bordeaux perfect wines for half that price, such as the following:
Chateau Angelus                                           2005             $700
Chateau Canon                                              2015             $340
Chateau Ducru-Beaucaillou                   2009             $490
Chateau Haut-Bailly                                   2009              $320
Chateau Leoville-Las-Cases                     1986             $600
Chateau Pape Clement                               2010             $330
Chateau Pontet-Canet                                2009             $360
Chateau Pontet-Canet                                2010             $340
Chateau Smith Haut Lafitte                     2009              $370
Chateau Troplong Mondot                       2005              $360
There is a lot to like in these wines above, from rising stars like Chateau Angelus, Chateau Pontet-Canet, and Chateau Smith Haut Lafitte, to classic second growth superstars like Chateau Ducru-Beaucaillou and Chateau Leoville-Las-Cases. I especially like the 1986 Chateau Leoville-Las-Cases because it now has 32 years of age and is fully open and at its peak, and 1986 is the only year which Parker rated the Chateau at 100 points, definitely one to secure for immediate special occasions.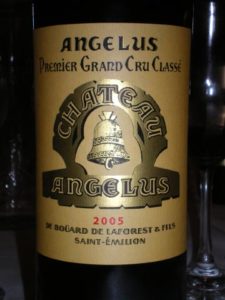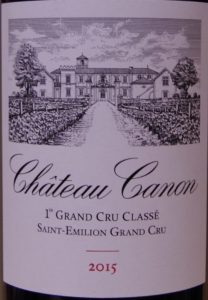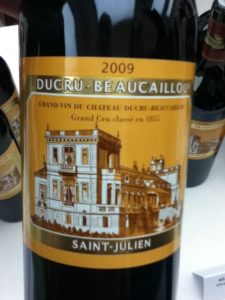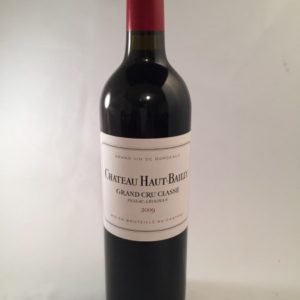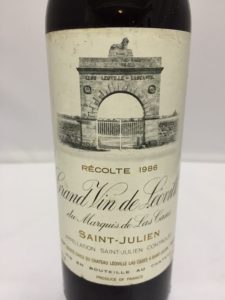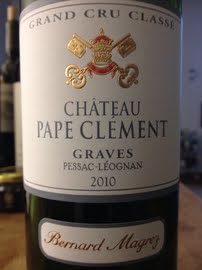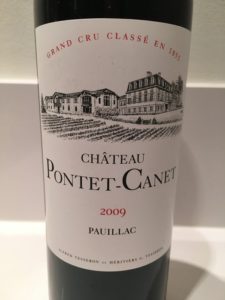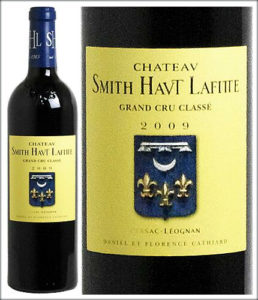 However, what interested me the most when I was reviewing this list was finding the bargains. There are a total of 67 wines under $400 CDN or $300 US. There are also 9 wines priced at $200 CDN ($150 US) or less. So let's take a look at these 9 bargains and let's see if they are readily available or not:
2009 Bodegas Emilio Moro "Malleolus de Sanchomartin" Ribero del Duero, Spain                      $190  CDN
2009 Bodegas Emilio Moro "Malleolus de Valderramino" Ribero del Duero, Spain                       $160 CDN
2011 Alvear Pedro Ximonez de Anada, Montilla-Mariles, Spain                                                              $185 CDN
2007 Donelan Richards Family Vineyard Syrah, Sonoma Valley                                                             $187 CDN
2002 Thackrey + Co. Orion Rossi Vineyard "Cal. Native Red Wine" Syrah, St. Helena                $180 CDN
2009 Morlet Family Vieyards Coup de Coeur Chardonnay, Sonoma County                                   $130 CDN
2012 Turley Wine Cellars Hayne Vineyards Petite Syrah, Napa Valley                                               $112 CDN
2003 Kalleski Greenock Shiraz, Barossa Valley, Australia                                                                         $112 CDN
2003 Mitolo G.A.M. Shiraz, McLaren Vale, Australia                                                                                     $ 82 CDN
In terms of availability, none of these is considered a recent vintage so they are not readily available. Having said that they can be found if you are determined. The Sanchomartin can be found at two UK locations, one in Europe, and three US locations (1 NY, 1 CA, 1TX). The Valderramino can be found at two UK locations, one in Europe, and three US locations (all NY). The Alvear is only a ½ bottle, and is a sherry type dessert wine and not for everyone, but can be found in one UK location, one Europe location, and one US location (OR).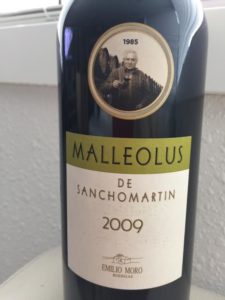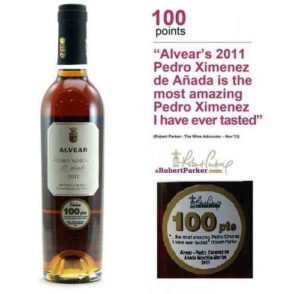 As for the American wines, the Donelan can only be found in two US locations (both CA), the Thackrey can be found at four US locations only (1 NJ, 1 DC, 2 CA), the Morlet only at one US location (NJ), and the Turley wine at one UK location and only one US location (CA).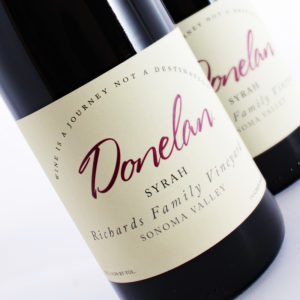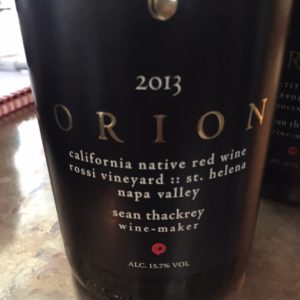 The Australian wines are not much better, the Kalleski can only be found at one location, in the US (MA), and the Mitolo at two UK locations and one US location (MA).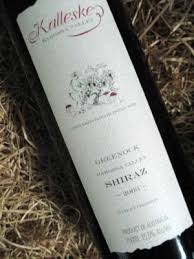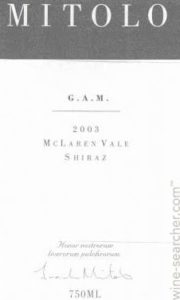 For details on where these wines can be purchased, go to the www.winesearcher.com website and search these wines for the specific locations and prices.
If this sounds like too much effort, you are probably right, and I would then suggest you focus your efforts on a more recent vintage from a large up and coming Bordeaux producer like the 2009 Chateau Pontet-Canet. The Wine Searcher site lists no less than 41 locations where this wine can be currently purchased, including 15 in Asia (mostly Hong Kong), 11 in Europe, 6 in the UK, and 9 in the US.
Robert M. Parker was and still is an icon and the best wine critic of our generation, and has personally rated about 550 wines as perfect. Any wine that he rated at a perfect 100 points was virtually guaranteed to increase in value by 30% or more, and often immediately. The statistics indicate that even though he may have had a personal passion for rich, fruit bomb type California reds, only 35% of his 100 point wines come from California, while 50% come from France. Any serious wine collector should have at least a few of these Parker 100s in their cellar.
How many of these wines do you own? Like most of us, the answer is most likely "not enough", so do some window shopping through the www.winesearcher.com website and keep your eyes open for opportunities to add a few of these to your collection.
Cheers,
Reg.